Linen Apron (Blue Corn)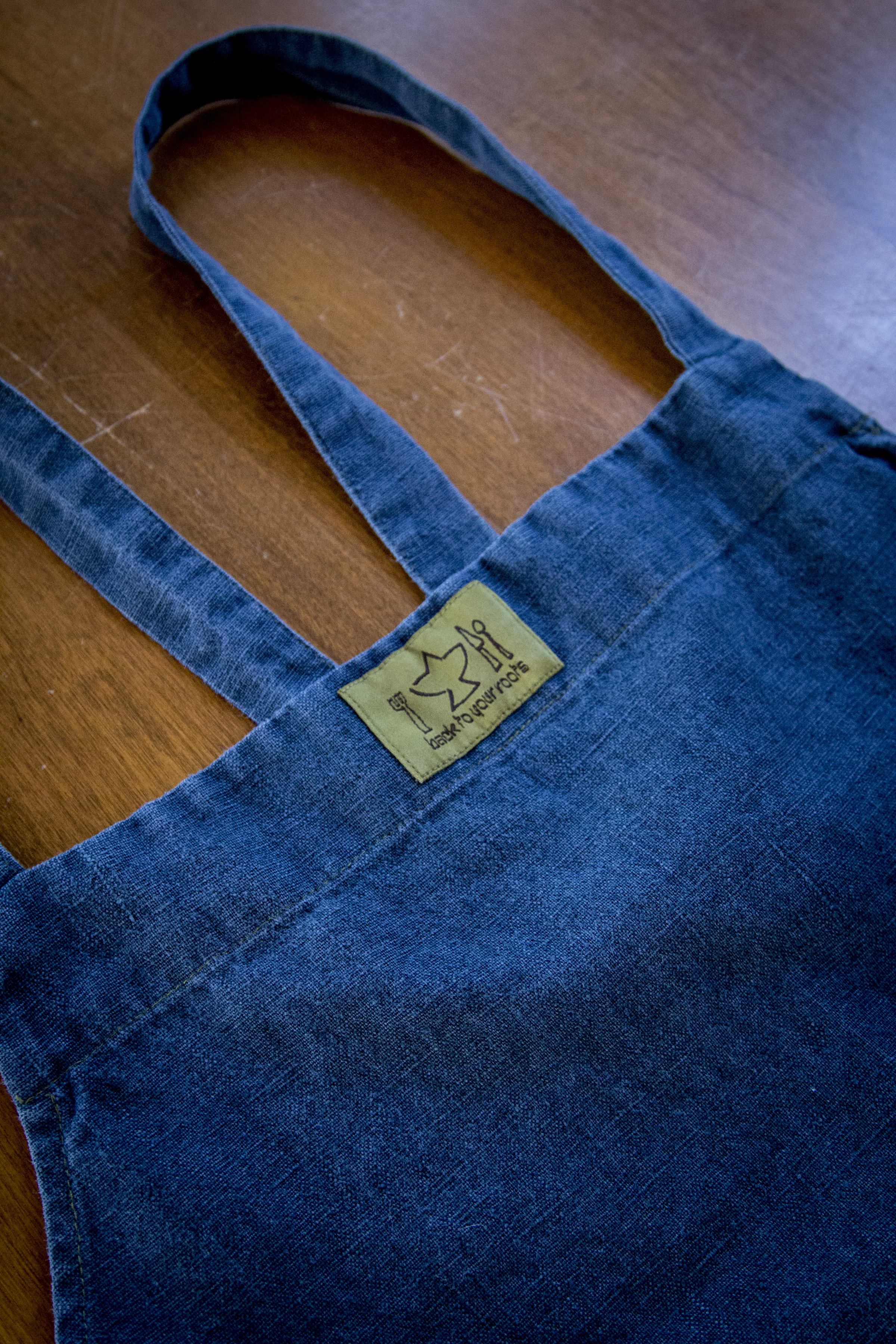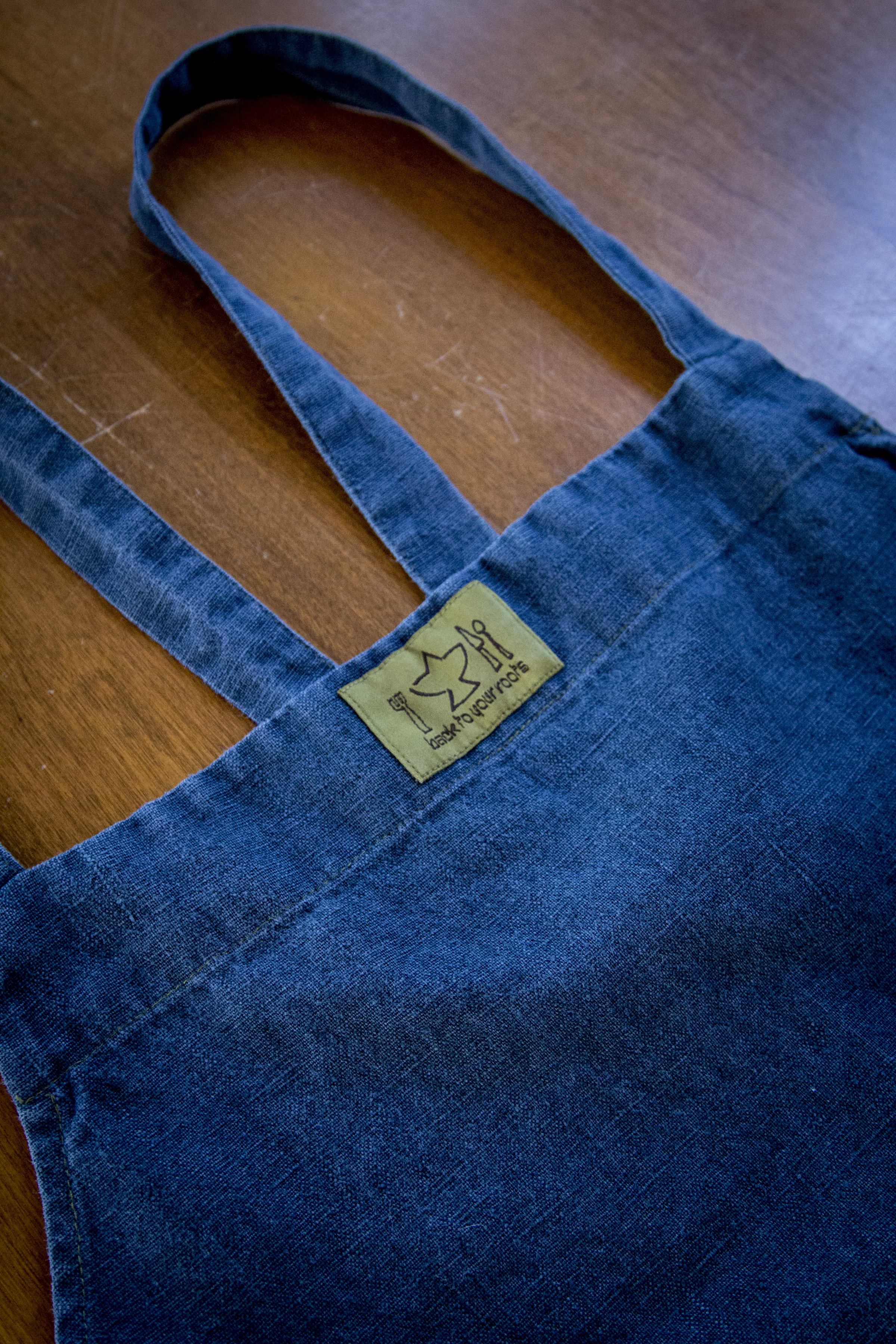 Linen Apron (Blue Corn)
This blue-corn-colored "Back to Your Roots" Apron is a comfortable kitchen cover-up. It has a large front pocket, criss-cross back, and is washing-machine friendly (it gets even comfier after washing!).
100% Linen | One size fits all
These aprons are a Parisi family project. With her background in fashion, Laura designed them, her daughter created the logo, and her husband - who is still in the fashion business - produced them. Price includes free shipping!